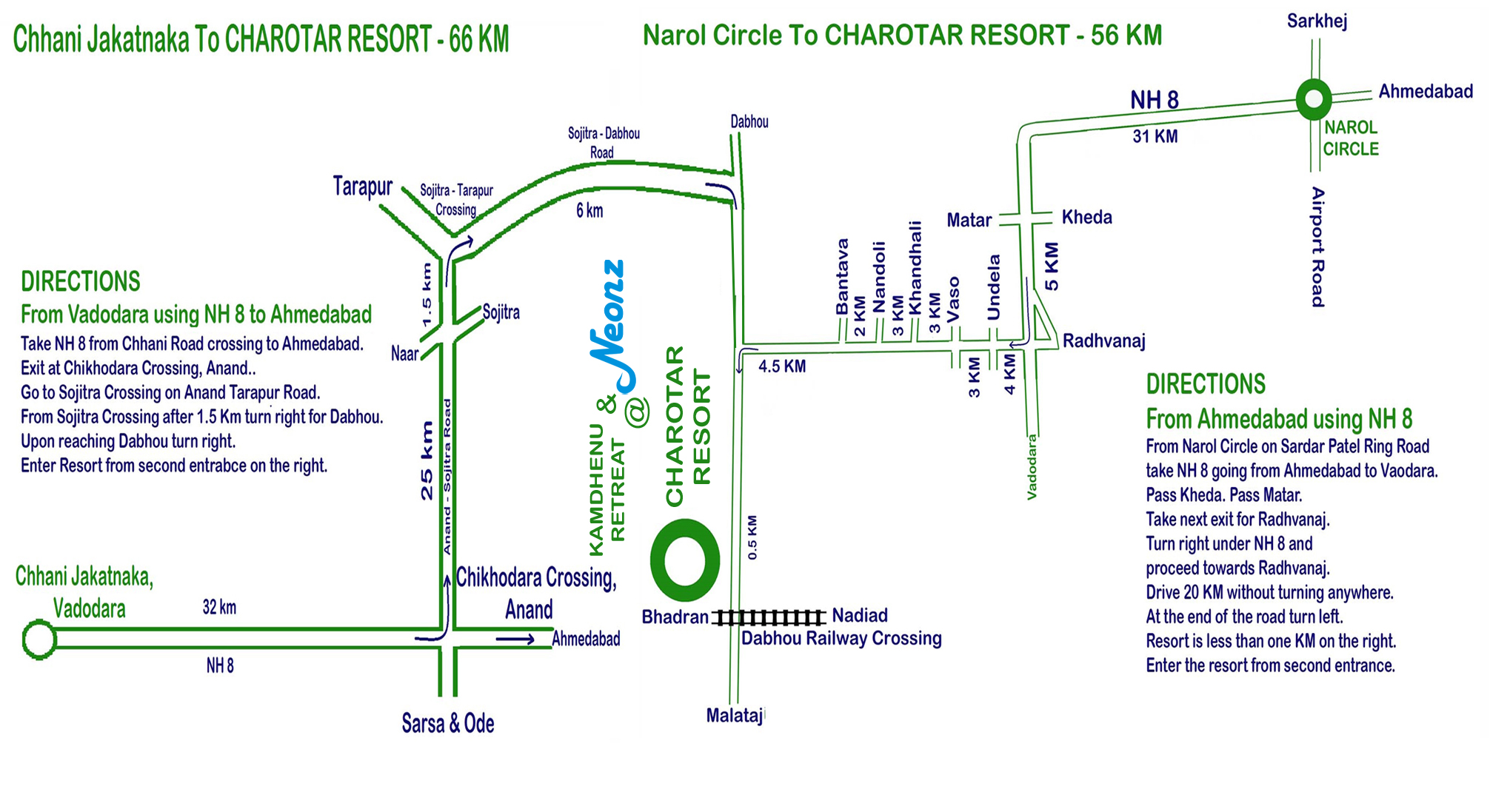 FROM AHMEDABAD
Take Ahmedabad – Vadodara expressway. Take exit for Nadiad. Drive to Kidney circle. Turn right towards Piplag Chokdi. Pass Piplag, Piplata and Akhdol. Arrive at Valetava chokdi.
Turn right towards Changa. Pass Changa and Malataj. Proceed towards Dabhou. Kamdhenu Retreat site is on the left as soon as you cross railroad track.
FROM VADODARA
Going on Vadodara-Amdavad express way towards Amdavad, take Chikhodra Chokdi exit near Anand – Go West to Anand – Sojitra Road. Pass Vallabh Vidya Nagar, Karamsad, Sunav, Isnav and reach Sojitra. From Sojitra take road to Dabhou. Turn right on Dabhou-Malataj Road – Just before the railway tracks Kamdhenu site is on right side.