BIRTH OF A DREAM
"A TRUE STORY"
A few years back my in-laws, with whom I stayed in Ahmedabad every year during most winter months, and who took loving care of me, expired. The place I took for granted was not for me anymore. I loved to stay in India. So like many others, I thought of buying my own apartment or a house. Then I visited Bhaikaka Krushi Kendra near Vallabh Vidya Nagar and while sitting in the front porch of that Farm House I admired the view and the enviable life style my hosts were enjoying. I loved the setting and wanted to have something like that and more for myself. After some pondering I realized that to achieve that dream I will be investing lot of my time, energy and money and still it will not be feasible to provide all that I wanted. Besides, it will be just for me and my family. How about for many others who would want similar life style but simply cannot manage to achieve it due to lack of required resources, time or skills. That's when an idea of developing a perfect retreat occurred to me. A dream was born to develop a luxury retirement homes in Gujarat for retirees where almost all the needs of the residents will be fulfilled in a cost effective. The concept of The Kamdhenu Retreat started taking shape – ideal retirement homes in Gujarat. This website is developed to present the vision of this unique project. I urge you to review it, ponder on it and decide if this is for you or your loved ones. I would love to have you aboard provided you meet certain practical acceptance criteria.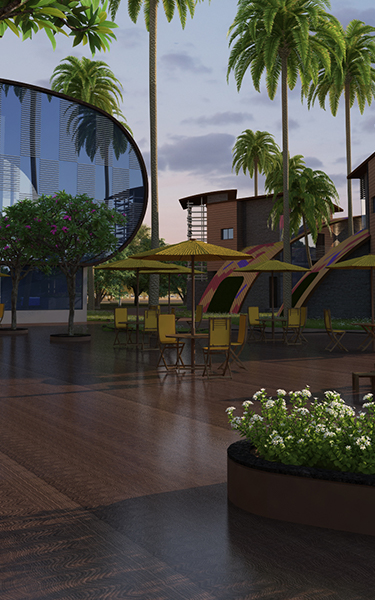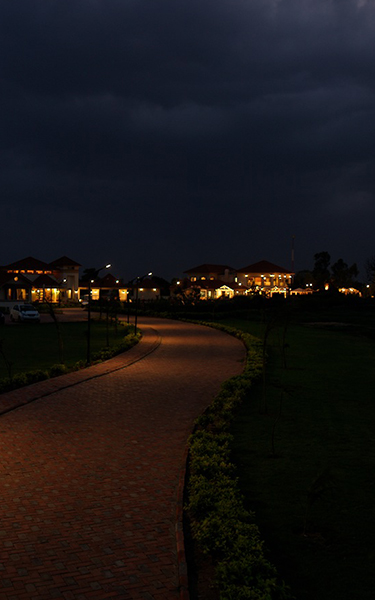 GIVING CONCRETE SHAPE TO MY DREAM
A FEW STEPS FORWARD
Once I decided to give concrete shape to my dream, to build best retirement homes in Gujarat, I proceeded systematically and patiently to take steps necessary to implement the project, such as,
Site Selection and Land Acquisition
Assembling a team of qualified professionals – Architects, Engineers and Consultants
Getting plans and specifications prepared and approved
Converting land use from agriculture to non-agriculture
Formation of Development and Management companies
Preparing promotional materials – Brochure, Animation Video, Flyers,Website and PowerPoint presentation
These steps required lot of skills, patience and perseverance. They also took lot of time. But they got done.
Now is the time to look at the future and present the details of this unique project of building luxury old age homes in Gujarat, to prospective residents. This website is designed just for that purpose.
RELAX, WE'LL TAKE CARE OF EVERYTHING
There's no need to worry about water and electricity bills, daily housekeeping, weekly linen service, interior and exterior maintenance, or daily meals – all of these are included in the well-appointed packages offered at Kamdhenu Retreat.
AWISE OPTION FOR MANY
TO RETIRE IN INDIA
Let us consider some real life situations.
For prospective residents of USA, Canada or UK there are several options to consider for retirement:
Staying put in the present residence
Moving in with the children
Relocating to area which offers better climatic conditions
Migrating to India
For prospective residents of USA, Canada or UK there are several options to consider for retirement:
One of these options may be suitable to you. However, each option has its drawbacks.
Staying in present home is not only unnecessarily expensive, it also provides for lonely, boring, couch potato life style.
Possibility of moving in with one's children is a very attractive and rewarding option. It benefits three generations. However, winds of change have affected many of us. Many in younger generation do not want to keep their elders and many elders do not want to give up their freedom or do not want to move to the towns where their children reside. That is why we came up with the idea of building retirement homes in Gujarat.
Relocating to area with better climatic conditions is an option considered by few. Here again, they find it difficult to make new friends and do not find any more desirable than staying in their own home.
Currently, we find many of our elders who are unable to choose any of the options listed above suitable for their situation end up in local retirement communities where two major problems they face are food and companionship. So, we saw a dream to build best old age home in Gujarat, where people can live freely without any tensions.
Migrating to India is chosen by quite a few. Many acquire a place to stay in India and stay there at least few months a year. Numerous families have acquired a flat or a bungalow in cities like Anand, Vallabh Vidya Nagar, Nadiad, Vadodara, Ahmedabad and Mumbai.
Some are happy with their choice. However, many face certain inconveniences, such as :
Living in crowded, noisy and polluted cities where standard of cleanliness live much to desire
Depending on others for opening and closing the residence
Finding servants and other help for Cooking, Housekeeping, Laundry etc.
Needing to go farther for other service, such as, shoe care, beauty and personal care, health care, wellness care, entertainment, worship etc.
Having personal auto and depending in driver for mobility
Maintaining the property
Protecting their investment while away from India. These are real life problems.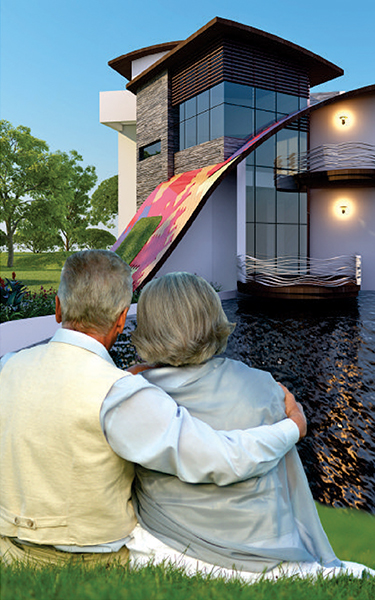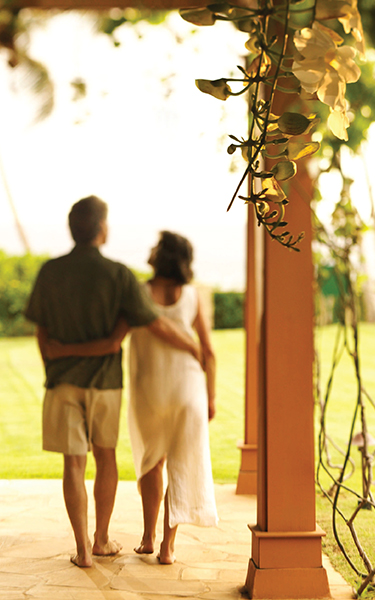 IDEAL RETIREMENT LIVING
WHY KAMDHENU RETREAT
The Kamdhenu Retreat, one of the best retirement homes in Gujarat, is a practical answer to eliminate all of the above inconveniences and to make retirement in India a real pleasure.
The Kamdhenu Retreat, ideal retirement homes in Gujarat is envisioned to be a modern, full service, all inclusive resort where amenities abound. It's a resort where all desired services are planned in minute details and all the furnishings are of superior quality, a proper luxury old age homes in Gujarat.
These beautiful retirement homes in Gujarat is designed to achieve the goals of ideal retirement living.
This WEB SITE is developed to dispense the basic information about the project to the potential resident. Each reader is requested to read it and send us the questions or comments. It also provides the forms to indicate interest and to register.
RELAX AND SAVOR THE FLAVOR OF LUXURIOUS LIVING!
KAMDHENU RETREAT
INTRODUCTION
One of a kind 21st century senior living facility
One you won't ordinarily dream of
None like this anywhere in the world
In the heart of Charotar, in the farmland of centrally located town of Dabhou (Taluka Sojitra – District Anand) only 12 miles from Nadiad, Kamdhenu Retreat, an all suite type retirement homes in Gujarat is planned where,
you will celebrate new beginnings and enjoy an active lifestyle
we will take care of most of your daily chores so you can take care of having fun
a variety of amenities and services will be available to meet the most needs of today's seniors who are used to live in the west
you may pursue your own hobbies and interests – Reading, music, movies, games and sports, religious activities, socializing, consulting, volunteering etc to just name a few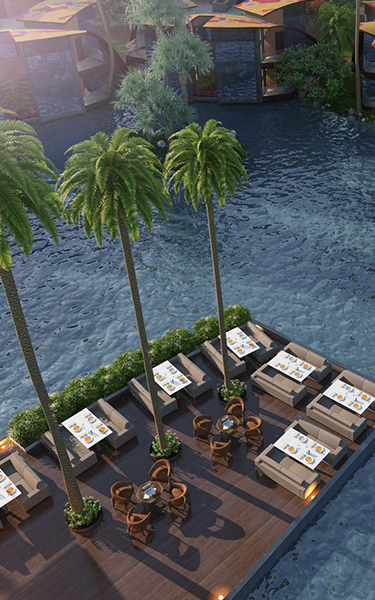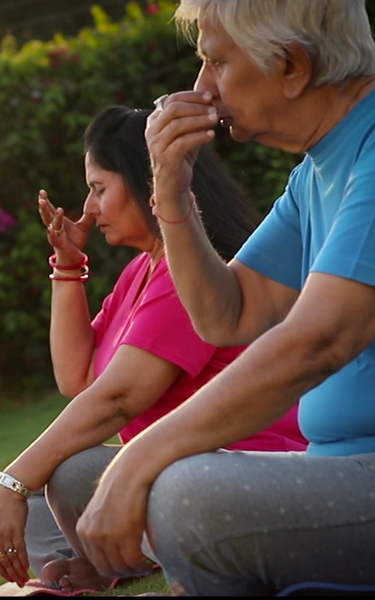 IDEAL PLACE FOR YOU OR YOUR LOVED ONES TO RETIRE
AT KAMDHENU RETREAT
designed for fully enjoying your golden years with your peers – people who share your food preferences, beliefs, ways of enjoying life and your values
planned to provide feelings of security, relaxation, comfort,convenience and happiness
Kamdhenu Retreat will be the best the life has to offer without any of the headaches by offering best retirement homes in Gujarat.
Once you live in Kandhenu Retreat for a while, we want you to say "This is what we dreamed for and more?"
If you are looking for an ideal retirement homes in Gujarat for you or your loved ones to retire, we want you to consider Kamdhenu Retreat. You will be happy you did. It is designed to meet all your expectations and more!

KAMDHENU RETREAT
On Site Facilities and Amenities
Shoe Parlor

Laundry & Dry Cleaning Station

Spa and Salon – Stylist Stations, Manicure & Pedicure Stations, Massage Rooms

Health Care Clinic

Business Center
Mini Market

Mail Boxes

Game Room / Activities Room

Library

Mini Bank / Safe Deposit Boxes

Guest House with 24 Guest Rooms
Fitness Center

Three Dining Areas – Atrium, Executive, Waterside

Multi-Deity Temple

Multi Purpose Activity Room

Assigned Storage Units

108 One Bedroom Fully Furnished Residences
Swimming Pool with equipment room, showers and gazebo

Miniature Golf Course and gazebo

Three Walking Trails – Paved Parikrama Path around temple, Paved Walking Trail around Main Building, Paved Nature Trail along Property Line
Gujarat is a modern, thriving, vibrant, peaceful, politically stable state in India. It offers modern medical facilities, movie theaters, fine restaurants, temples for all faiths and variety of cultural activities. Its land is fertile and people are warm hearted and friendly. Kamdhenu Retreat, one of the best retirement homes in Gujarat is within driving distance from Ahmedabad, Vadodara, Nadiad and Anand and is easily accessible via major all-weather roads and yet it has peaceful, secured setting and surroundings. It is a place to spend your golden years.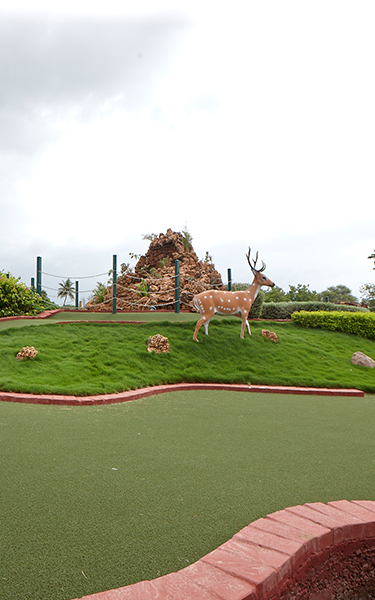 "Hats off to Kamdhenu Retreat! You deserve all the recognition that you get for a very excellent service. Customer service has been excellent!"
VJ
"You guys have the best user comment response. I'm really impressed with your service."
PRERANA JOSHI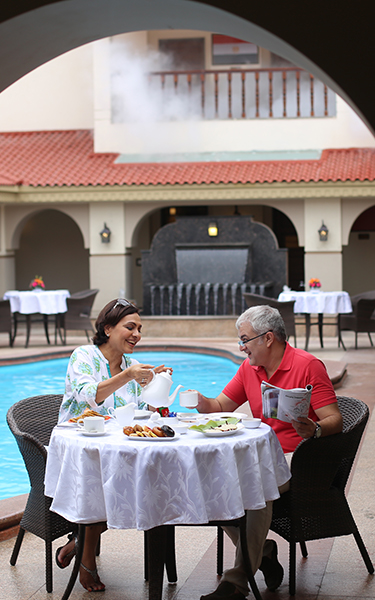 IDEAL PLACE FOR YOU OR YOUR LOVED ONES TO RETIRE
WHAT A RETIREMENT LIFE
SHOULD BE AT KAMDHENU RETREAT
Imagine retirement without all the stress associated with owning a house. A world free from monthly utility bills or routine maintenance headaches. Where you do not need to cook any meals. No grocery shopping, no cleaning or preparing ingredients, no cooking, no washing of dishes and pots and pans, no storing and eating left over foods day after day! No TV repairs to worry about or washer-dryer to replace. No lawns to grow or mow or flower beds to weed. No more time wasted waiting for the repair person to fix water leaks, HVAC unit or painting. And no more stress over finding someone you can trust to look after things when you travel. It illustrates a very nice picture. Does it not?
Well, Kamdhenu Retreat, ideal retirement homes in Gujarat is much more than just a pretty picture. It's a less-taxing way of life that frees you from the hassles and expenses of traditional home or apartment ownership in India. Being one of the best senior citizen homes in Gujarat, Kamdhenu Retreat will give you freedom and time to do whatever you wanted to do in your life but did not or could not. It will also give you freedom to do nothing, if that is what you choose! Isn't it wonderful?
Kamdhenu Retreat, best luxury retirement homes in India, offers you a chance to downsize and simplify your life. You no longer will be confined in your home getting bored. You will have plenty of new friends to spend time and enjoy life with. Life will be beautiful. It will add life to your years and perhaps years to your life.
Isn't it what a Retirement should be? Schedule a visit now to the best retirement homes in Gujarat.